Coaching with confidence
From creating trust to delivering effective feedback, this workshop develops core coaching skills for leaders and managers.
Developing core coaching skills
The best and most effective managers are the ones who can draw out the best in their colleagues and employees.
Using coaching techniques like active listening, goal setting and focused feedback at work can enable your employees to develop more effectively. Coaching frameworks can be applied to many situations to enhance employee conversations and improve performance.
Workshop delivery
Coaching with confidence is a 3-hour workshop that can be delivered virtually or face-to-face by an expert facilitator for a group of up to 16 participants.
This ready-to-run workshop provides a thorough introduction to the skills and techniques of coaching others at work. Participants learn a coaching framework which can be used in a variety of situations, from short informal discussions to formal appraisals, and will enable participants to help others to continuously improve – as well as themselves.
We measure the impact of this workshop through an immediate evaluation, giving you confidence about the return on your investment. The relationships and learning community built between participants during the workshop fosters peer support, engagement and ongoing personal development.
What to expect
We cover
Contracting
Creating trust
Coaching presence
Active listening
Powerful questioning
Effective feedback
Creating awareness
Action planning
Participants will be able to
Understand the role and benefits of coaching in business
Develop skills, behaviours and confidence for successful coaching
Introduce a simple framework for successful coaching
Provide real-topic coaching practice with focused feedback
Understand the importance of adapting coaching styles to suit each situation
Build self-awareness and impact as a coach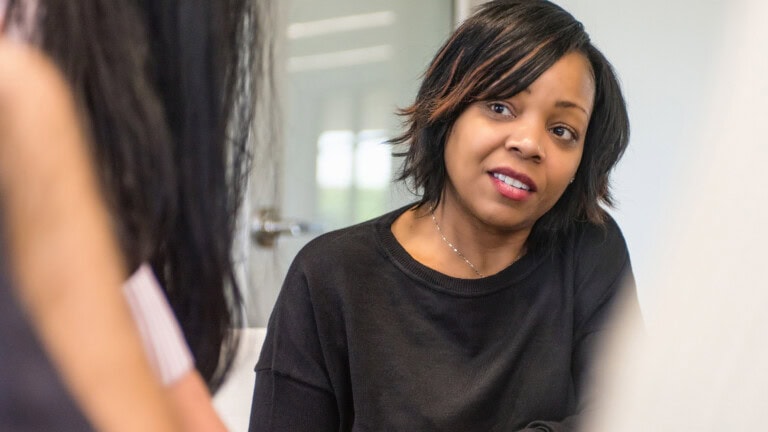 Workshop details
Workshop delivery:
Coaching with confidence can be run either as a 3-hour virtual or face-to-face workshop for up to 16 participants.
This workshop can be extended to a full day (6 hours) by adding our 3-hour Live Lab.
Who should attend?
Managers and leaders looking to improve their coaching skills to develop themselves and others.
Price:
The price for this workshop is GBP 2200 / EUR 2900 / USD 4000. Subject to a minimum volume.
Discover our range of one-day solutions which focus on applying management and leadership theory to real-life work challenges and scenarios.