Leading multicultural and virtual teams
Leading multicultural and virtual teams
More organisations are working globally and virtually – this workshop covers how to lead virtual teams, adapt for differences in culture and improve impact
How to lead remote teams
An increasing number of teams operate across significant geographical distances, with managers needing to make effective use of technology to stay in touch and lead teams effectively.
From building trust to clear communication of vision, there are certain steps you can take to create a team culture that works, whatever the distance.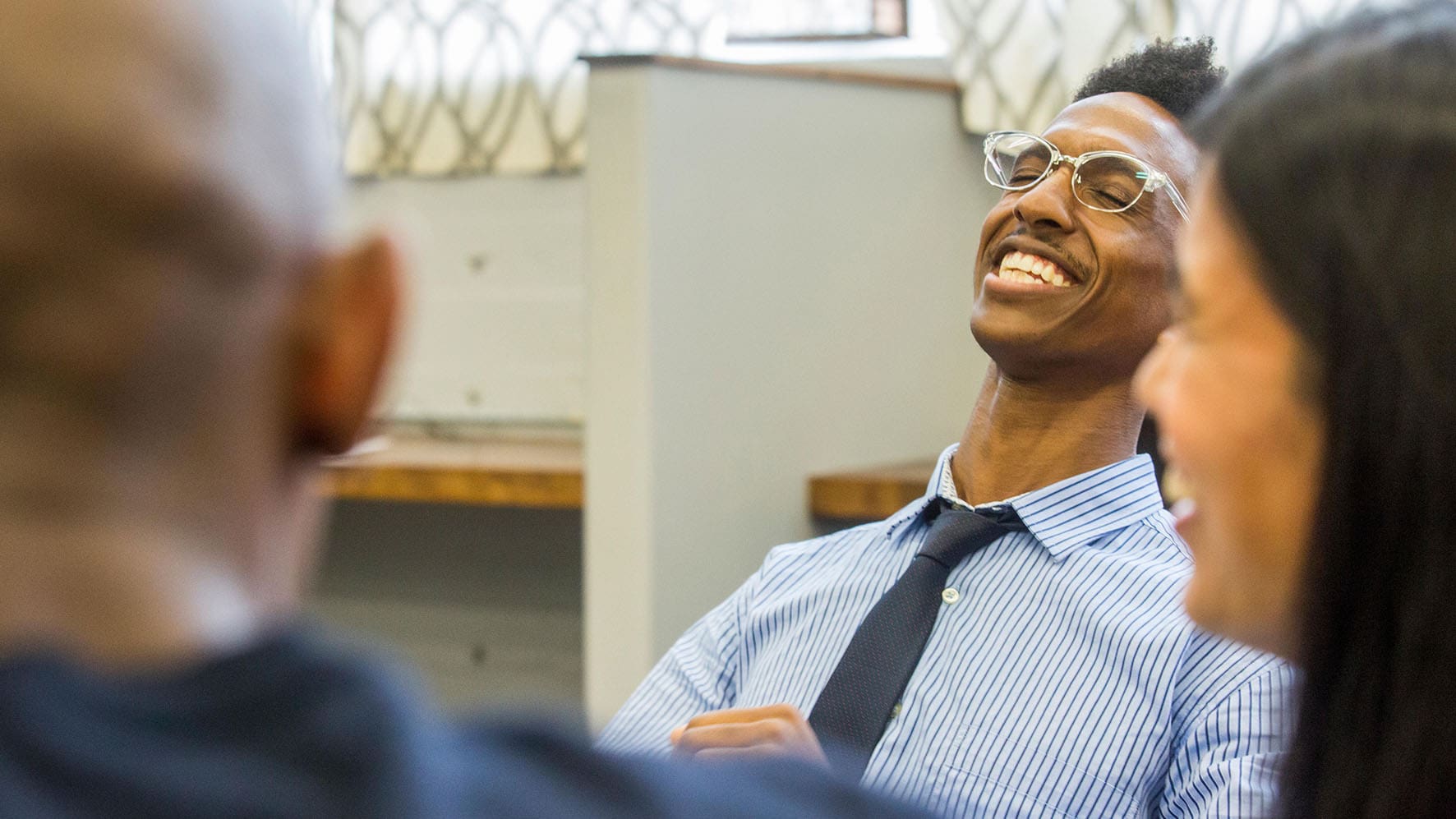 Workshop delivery
Leading multicultural and virtual teams is a ready-to-run short course on leading dispersed and remote teams.
The world is getting smaller. Technology has allowed more and more businesses to operate internationally, meaning teams can be dispersed geographically. This can lead to isolation, the lack of a sense of identity and cohesion – which all impact performance.
This workshop, built on our practical experience of operating in more than 60 countries spread over five continents, introduces you to the frameworks and tools leaders need to overcome these challenges and create a high-performing remote team.
We measure the impact of the training through post-course evaluation, giving you confidence about the return on your investment. The relationships and learning community built between participants during the course fosters peer support, engagement and on-going personal development.
What to expect
We cover:
Understanding what culture is and how it impacts on the way we see ourselves and others
Handling different cultures and working styles
Understanding how differences can impact team performance (both positively and negatively)
Remote working and communicating effectively when you can't be there
Managing team performance through remote coaching and giving effective feedback in difficult situations with global teams
How to build team spirit
Techniques for creating and maintaining trust
Behaviours of effective multicultural teams

Participants will be able to:
Explore and answer the following questions, and commit to actions which will support their own approach to leadership:
What are the particular challenges of leading a virtual team in an environment of cultural difference?
Why is 'difference' so difficult for us?
What is cultural difference, and why aren't stereotypes helpful?
How does cultural difference affect us and our virtual teams at work?
What are the human needs at work that we can respect, globally?
How can I relate effectively to all cultures, all of the time?
How can I ensure that my leadership fully engages all of my virtual team across all of their cultures?

Workshop details
Workshop delivery:
Leading multicultural and virtual teams can be run for up to 16 participants either as a one-day face-to-face workshop held in a location of your choice, or a 3½ hour virtual classroom.
Who should attend?
Managers and leaders that need to overcome the challenges of managing multicultural and virtual teams to create a high-performing unit.
Price:
The price for this course is £1,850 / 2,650€ / $4,950. Virtual classroom is £1,700 / 2,350€ / $3,500.
Other workshops you may be interested in
Discover our range of one-day solutions which focus on applying management and leadership theory to real-life work challenges and scenarios.
View workshops
Start the conversation
Ask us about developing the skills required to effectively manage multicultural & virtual teams.